Meet our lady in red Cassie. With girl next door looks, this beautiful young lady is no stranger to the world of bikes.  A perfect fit on any back seat, enjoying the view with the wind in her curls has always been her happy place. 
When not dancing with the wind she is a dog mom to Chester, her Boston Terrier and a top paralegal for a major law firm in New York. 
Being a girly girl, or in a pair of sweats off to the gym this vixen remains a head turner!  And don't let that smile fool you, like most New York women she not only has the looks, but also the brains to keep all you boys in check with just a bat of her eyes. 
Forever keeping herself grounded her life is guided by her spirituality.  Visit her website where Cassie can personally assist you through guided meditation, personal readings, and intuitively channeled art.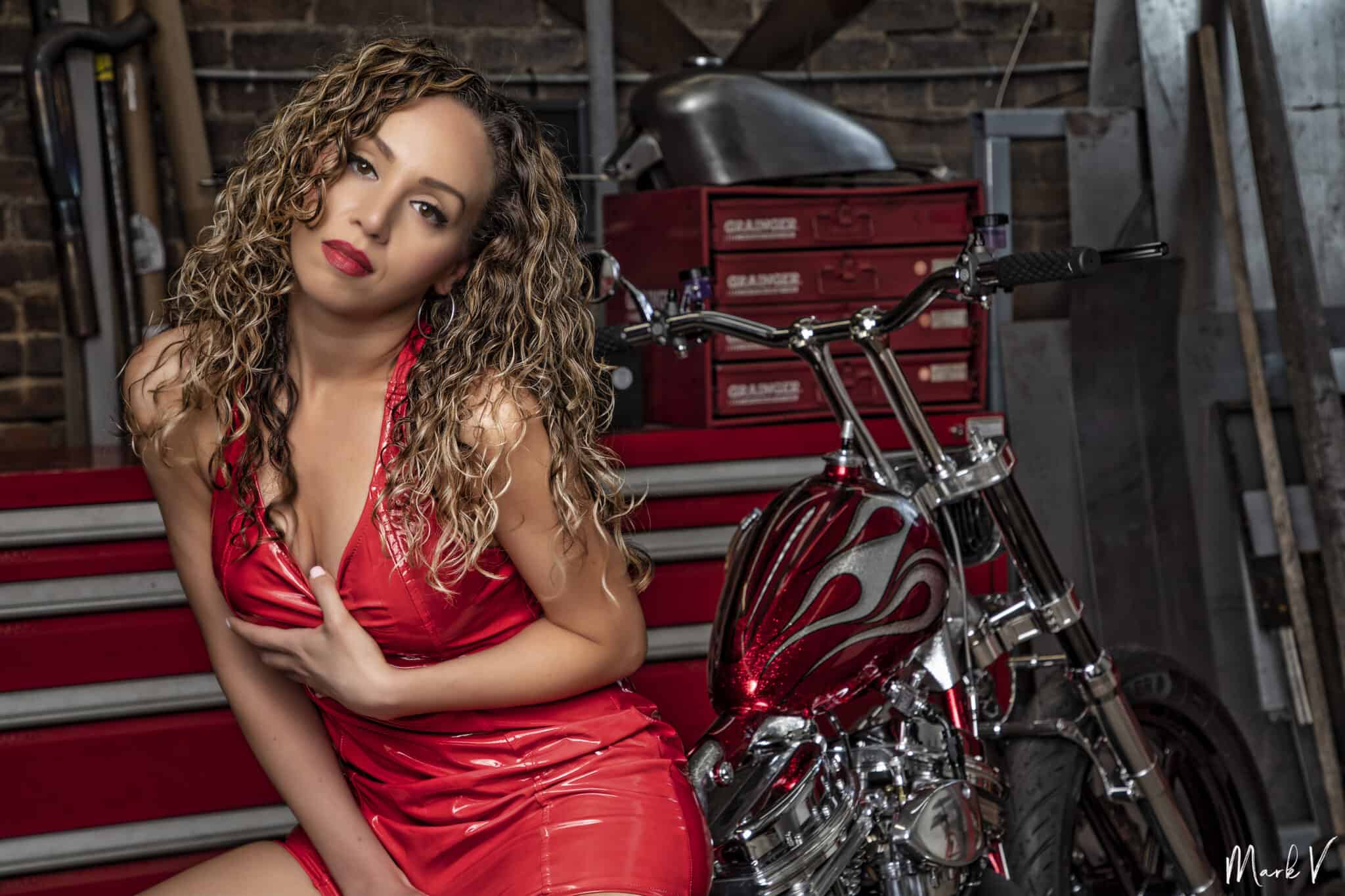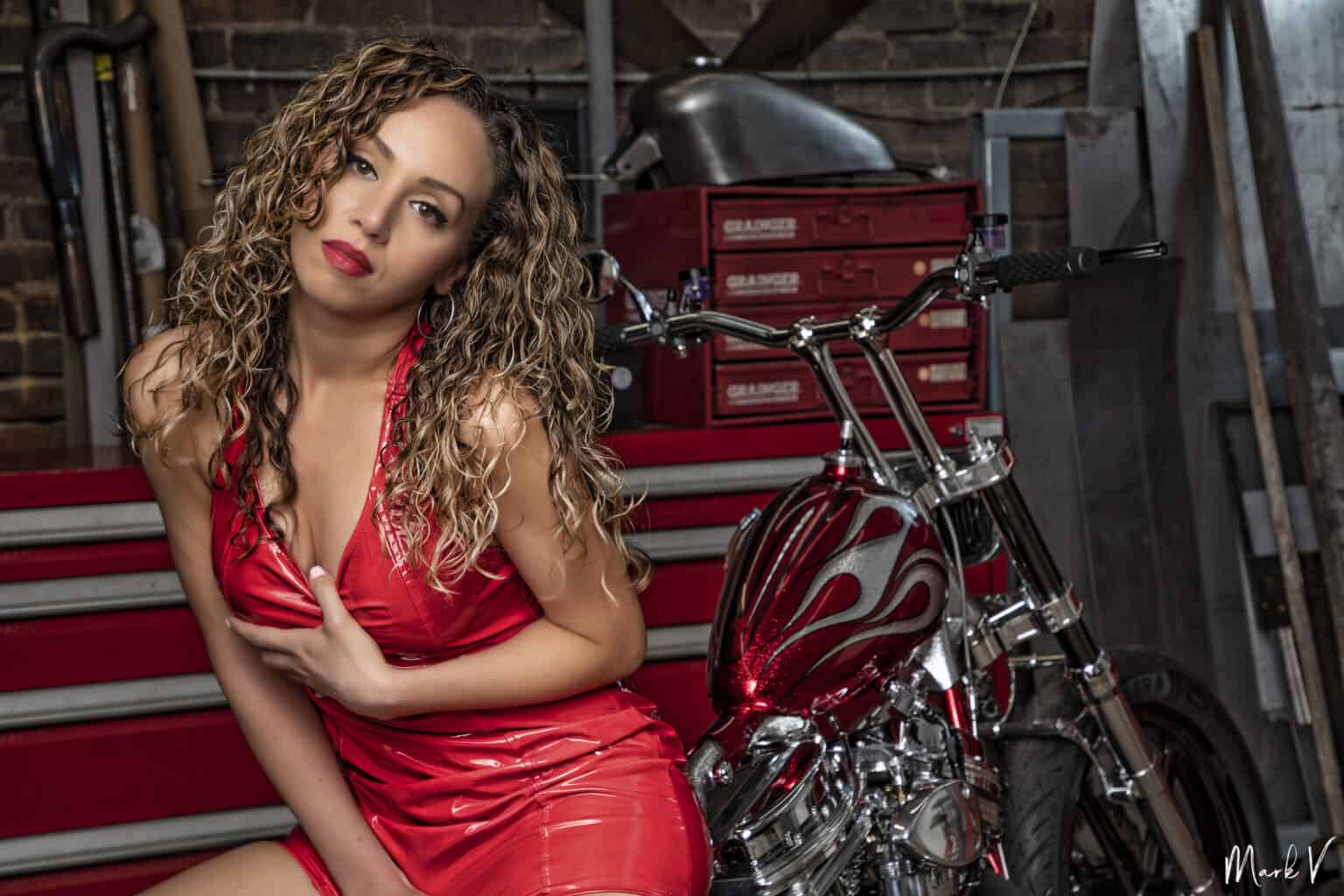 Her karma is a charm, and we could not find a more perfect bike for her then the new creation from the hands of Steve Iacona of Iacona Customs!
Enjoy the view as beauty meets the beast and red has never looked better.