DAYNA HENSLEY ..shares her soul and then some while setting the record straight.
My name is Dayna Hensley.  I was born with a need for speed.  I've been riding motorcycles for 14 years.  Getting into bikes was strongly influenced by my dad, Ray Hensley, a very respected man, who was a part of the club world and taught me a lot about riding from a young age.
My dad fought a horrible battle with cancer and unfortunately he is no longer with us.  
After losing my father, heartbroken and destroyed, I drowned myself in drugs and alcohol for a long time hitting the bottom below rock bottom.
One day I woke up and decided to change that.  
3 1/2 yeras sober I now own a successful animal care business fueled with passion and for the first time in my life I'm happy, healthy and successful.  I love what I do everyday and I think that's super important for a happy life!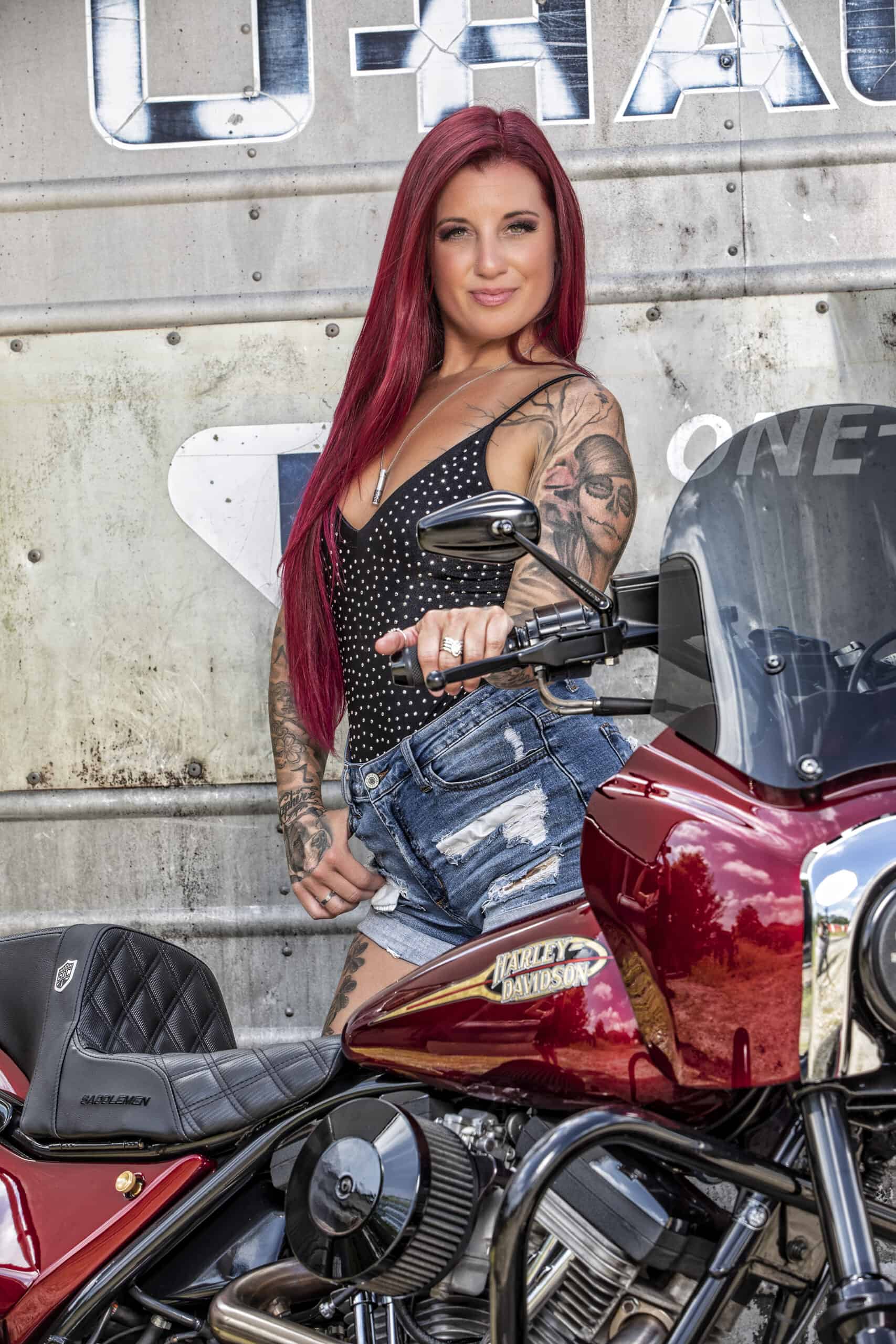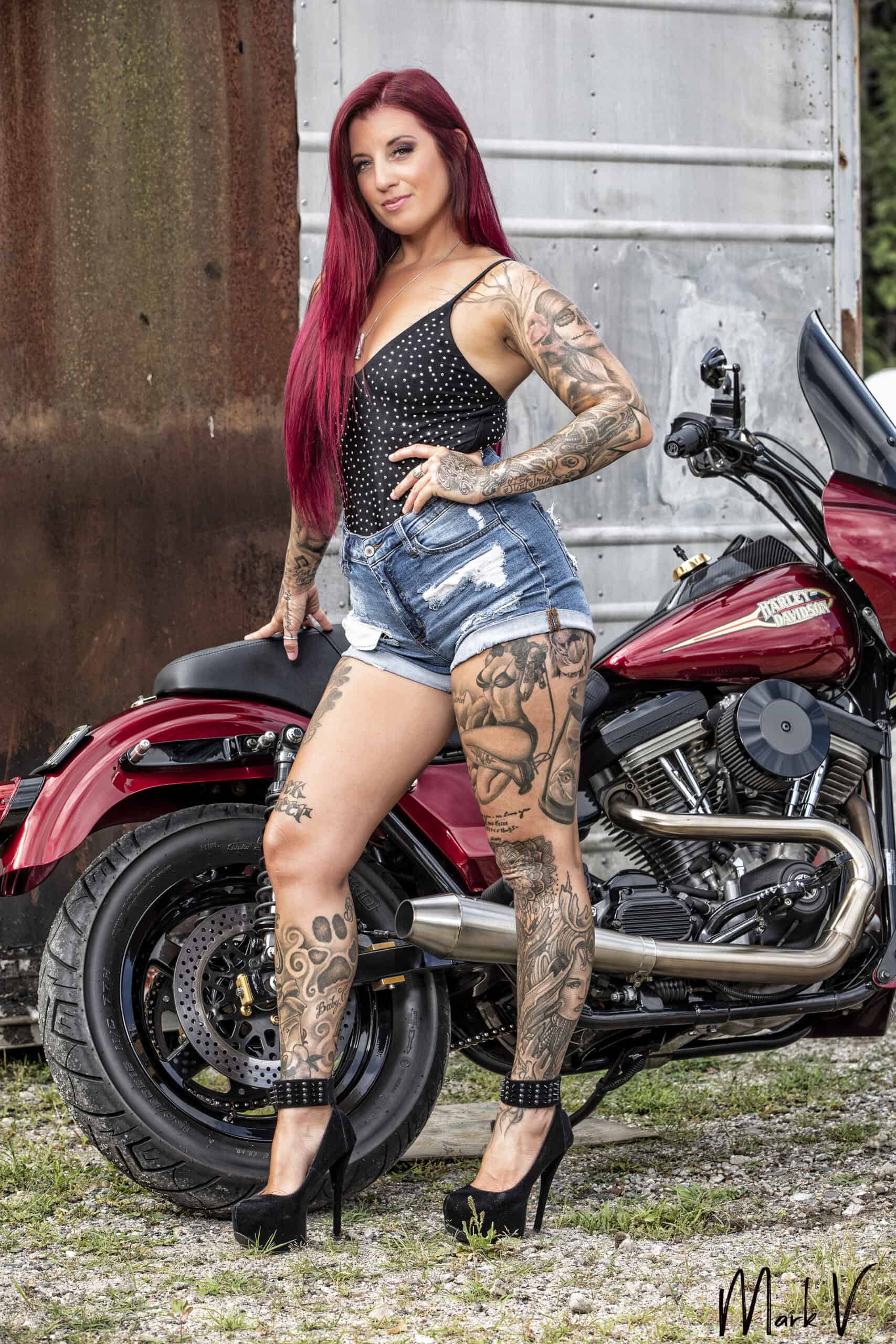 I can now stand here today an say I know I make my Dad proud!  
Tattoos are a huge outlet for me along with riding, it's a much needed therapy.  I love my tattood body and I love getting tattooed.  My body has a lot to say.  Many stories to tell.  It is my journey through life and I'm happy to share that with the world.
For more on Dayna and what she loves to do be sure to follow her on her Social