Good Guys Don't Always Come In Last
Today there is something to be said about good work ethics, dedication, vision, and an honest smile.  All these things you get and then some if you are lucky enough to know Steve Iacona of Iacona Customs.  Born and raised in Brooklyn, it would only be proper that this would be where his shop would call home.
Like most at a very young age, the progression was a natural one. Bicycles lead to dirt bikes, which then lead to cars and motorcycles.  Most take their pick at the fork in the road, but Steve decided to travel both.  Starting at very young age it was all about cars, and when the smoked cleared a '68 Camaro SS was the talk of the town winning it's share of a King's ransom and a reason to begin building the trophy shelves that would in the end preserve his car and motorcycle legacy with no end in sight.
The man is a working machine holding down two jobs because in NYC sometimes that is just what you need to do.  Lucky enough to know home is where the heart is, Steve is blessed to be able to come home to the warm smile of his wife Teresa of 23 years, and his two children Marilena 17 and Ciro 13.  Able to balance a strong and stable home life and keep his craft of motorcycle building above the bar over the years is a gift on its own.  Some would say its due to his Italian roots where good work ethics and perfection are the norm, while others would just say it is the pure Brooklyn survival gene.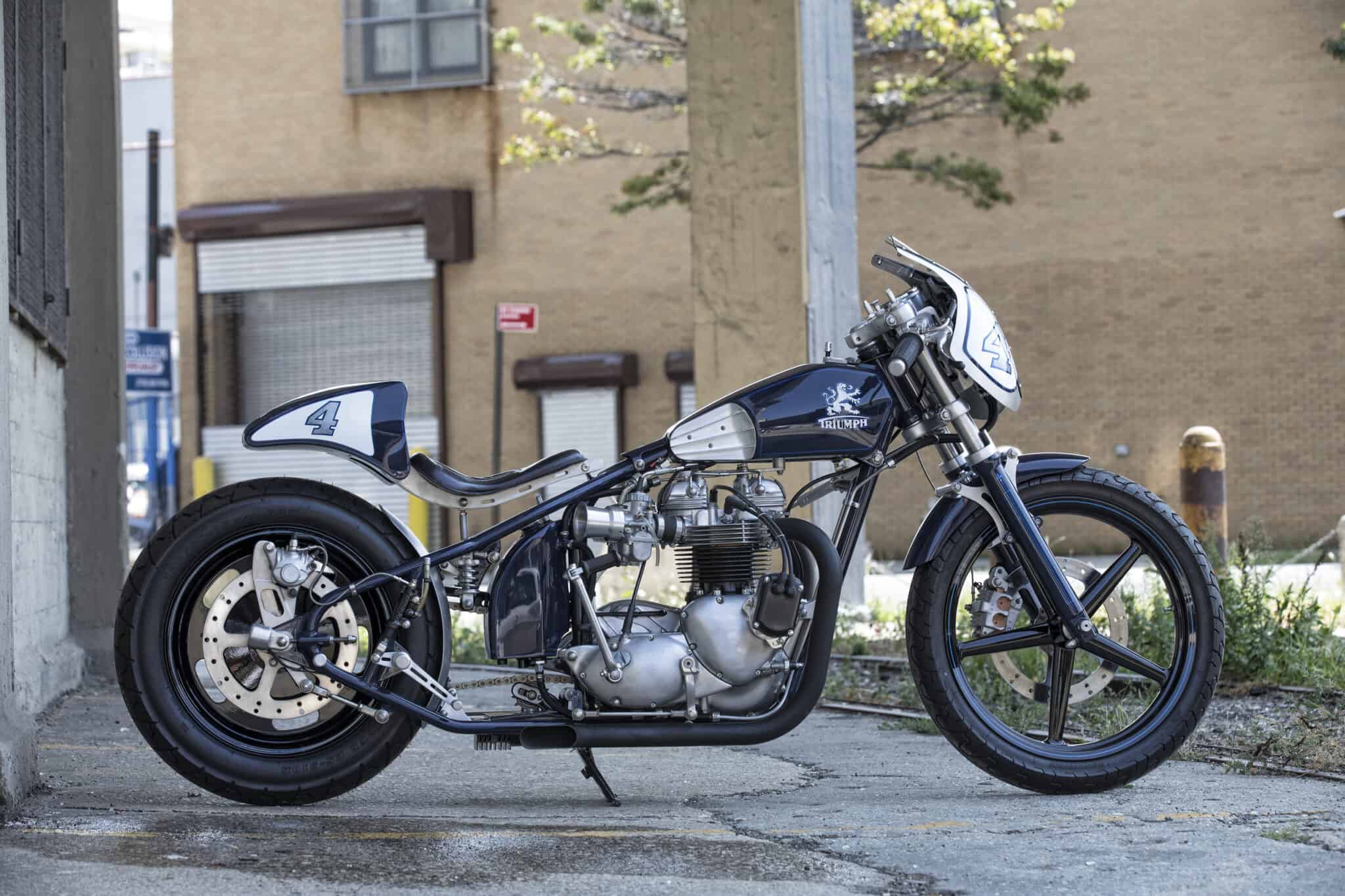 I have known Steve now for over 10 years.  It was through Marilyn Stemp of Iron Works magazine that somehow, I was asked to shoot what is still one of my all-time favorite bikes ever built, The Challenger!  The rest is history, at least for me.  I was able to put that bike on covers both here and in Europe, and the cover that graced Xtreme Bikes / Spain will always be a personal favorite.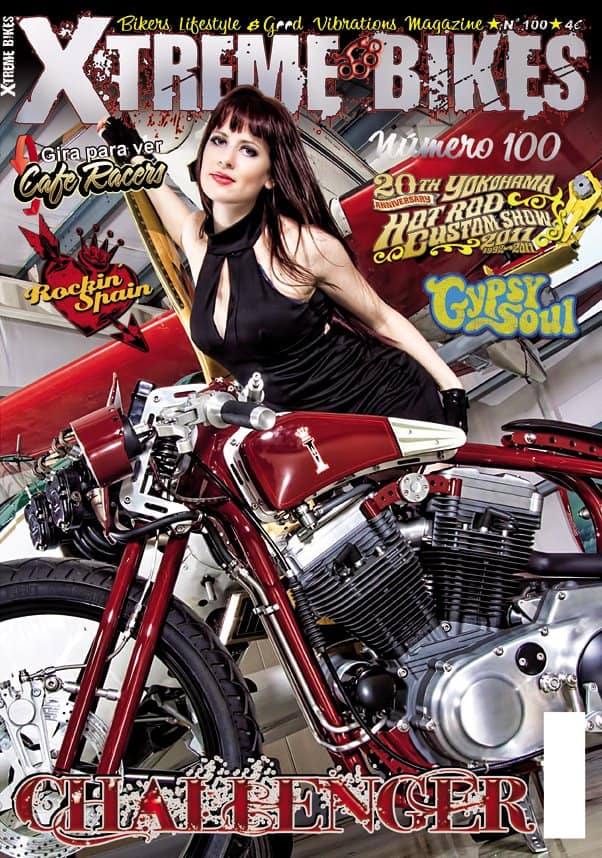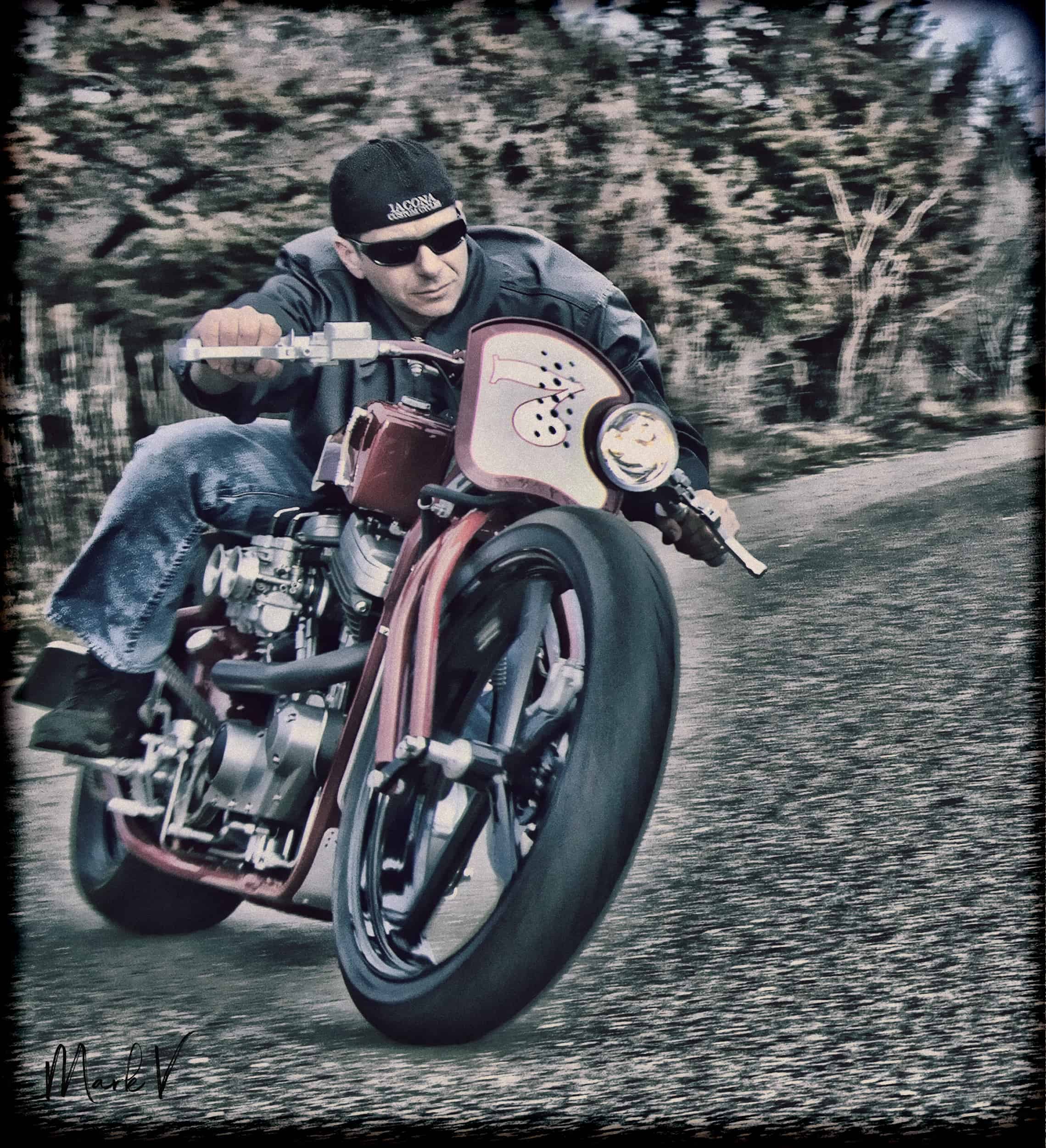 Steve surrounds himself with a very tight circle of friends, a few of those characters go by the name of Alex, Omar, Gerard, and of course Pete Ranko who just left New York with his soulmate wife to enjoy life in sunny Florida.   We are all wondering if Pete will continue his modeling career in Florida or just enjoy the sun, the jury is still out!
I had the pleasure of renting a house with these guys in Daytona a few years ago and it was a total blast.  I am also now lucky enough to call these men my friends as well, we all stay in contact and look forward to our time together when we are lucky enough to have it.
Getting back to Steve, I wanted to take this article and share what I know about him and what makes him special in this industry/ culture.
As mentioned before, to call him a perfectionist would be an understatement.  If you're having a bike built by Steve, the ability to take your vision and turn it into reality and have it rideable leaves everyone coming back for more!  Be it a simple modification or ground up build no corners are ever cut. 
When it comes to what I call his show bikes… he stands in a class all his own.  Winner of countless competitions along with his world recognition I use to call him the sleeper when he would compete, but now when he rolls a bike in, I watch the faces turn stone cold. 
If you ever get the chance, I suggest you walk up on any bike built by Steve.  Take a good look, walk around the ride, then walk away.  After an hour come back and repeat.  You could do this for hours and if you know what to look for you will find endless engineering marvels, and hand-crafted one-off parts made by Steve himself.  And if you're lucky to walk a bike with Steve, you will walk away with information overload on everything you missed, that I guarantee. 
So, what cooking for Steve for 2022?  First off Steve is in the process of relocating his shop to an undisclosed location in Brooklyn. Once in full operation I am sure that location will become public.  But for now, it is taking up all his time and pushing him to the edge as he wants to get back to doing what he loves, which is not moving and painting walls.  Builds, he has more then most can handle so watch out this year as you see them roll out over time.  As if that's not enough, a parts line is still in the making! 
You would think that this would be enough for the average shop, but let's clear the air, this will not be a shop.  To Steve this will be a modern-day art / engineering facility.  An escape from all that goes on in the world these days.  A haven where respect will gain you respect and an entrance.  No other judgment is required.  It will be here that Steve charts his future and truly goes into 2.0 mode! 
It is amazing how many wait for the failures of others, but that is not the Iacona way.  Your progress is his progress, your success is his as well, as together that helps the industry to survive.  It is nice to know that nice guys don't always finish last.  As for those of ill will, I leave them to the hand karma which is the only horse I ever bet on.
On a closing note, I'm sure you're wondering why we have not mentioned Steve's latest build that took Sturgis by storm.  That bike my friends will be shown in an upcoming feature here on RC.  We were lucky enough to use it in our last "Who's That Girl" spread but are super excited to give it a kick ass shoot!  So many have asked me why it did not win "King of Sturgis", all I can say is me too… I wasn't there but I did hear karma was… To be continued …