"Chaos is a friend of mine."
This story is about a friend.  At one time in my life, I would have taken that word friend very much for granted.  But in a world that has turned so toxic, the word to me has taken on a whole new meaning. 
Time moves fast, my journey with Chaos Cycle, aka George and family to my amazement has taken us down many roads together.  Most of these journeys of course started with a camera in hand, but as I look back there has always been more to this friendship than what was just behind the lens. 
I first met George many years ago.  I believe it was during the time when I was working for a local Long Island magazine, Full Throttle.  From that meeting my journey into the land of Chaos truly began. 
It was because of that meeting that I landed a great 3 year plus run shooting the covers for Xtreme Bikes magazine, based in Spain.  It was a Chaos bike that was my first shoot for them at the recommendation of George.  I think when it was all said and done, the builds of Chaos Cycle would have graced their covers at least four times if I remember correct. 
Let's take a look into a small corner of the world know as Chaos Cycle
Hard to believe, but as far as motorcycles are concerned George was a speed demon in the sport bike world.  His first shop which was called Chaos Cycle sat behind an old friend's dirt bike shop on Rt112 in the small town of Patchogue, (Long Island) New York.  With his lovely wife Dee at his side and a family in hand he took his craft and launched his own stand-alone custom shop in Shirley, Long Island.  It would be there he would stay for 14 years and build many of the rides you have seen grace too many magazines to mention, and in the process take a King's ransom in awards, thirteen of these awards alone would be at the world famous IMS shows!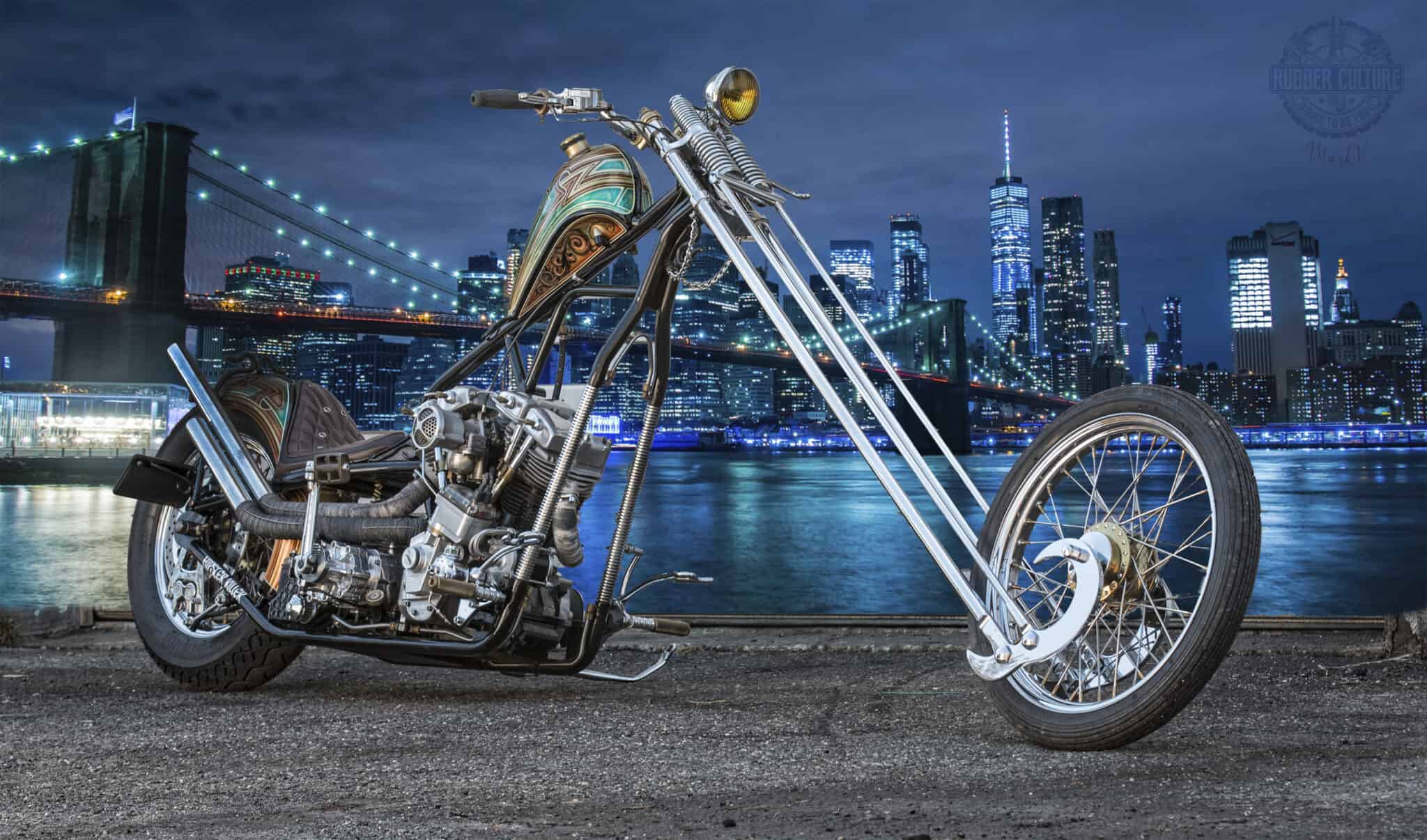 The Chaos Cycle shop for many was like an old-time local barbershop.  It was a place you just seemed to end up.  Meeting someone? Meet me at Chaos was a very familiar response to any gathering, and for many of those gatherings they would just never leave, which I know would drive George crazy because at times it was impossible to get anything done.  But you can't fire the boss for having cool friends, can you?
It was just the cool bike hangout.  A place where you were not judged, could shoot the shit, and just be surrounded by a likeminded cast of characters. As a note the shop was not a total party, most tried to respect the fact that this was the place that put food on the table for his family and kept the lights on, and when things got too crazy Dee, his wife had no problems kicking us out! 
No drama, well maybe that not totally true, it's never a perfect world but for some this was the perfect escape to just be. 
For a small circle of friends George would often let us just pull our bikes around the back and just work on them having such a huge open yard.  This for some of us would become such a routine, that when we would stop by the shop we would just park in the back and hang.  This was the Chaos way, and from this way many friends were made, and George never asked for anything in return except that you put the tools back where you found them and stay out of his way.  We were a lucky bunch!
I think one of the most amazing memories for me will be that I was able to see the family behind Chaos Cycle.  Feeling like an extended family member I was able to watch George and his family grow as well as be a part of it in my own way.  His son Devon at the age of nine or ten actually did the tear down of my first ever Harley Softail which George rebuilt!  Today Devon is 20 and the right hand to his father.  A passing of the touch in the making.  As for his daughter Ashley, I can remember the days of her telling me and Dee as a youngster how much she hated boys.  Today she is a beautiful young lady and business owner of "Beautyley", and yes, she now likes boys!  
And not to any surprise there is Dee, George's wife.  Through our many personal ups and downs which I think was just because for the most part she was the only real authority at the shop to keep us grounded, she was and still is the rock behind what makes Chaos tick.  George is very lucky to have her as a partner and even though I would never tell her (but of course she will read this) I love her dearly.  She is truly a good soul.
So many memories, so many good times.  There is just not enough time to tell.  It was a blast and still is..
As the crow flies you truly can't be in this industry without knowing the name Chaos Cycles.  As a true craftsman his work is second to none.  Like I mentioned before his bikes have graced the pages of American Iron, Cycle Source, Hot Bike, Iron Works, and Extreme Bikes to name a few when print was riding high and hot! 
As a winner of thirteen IMS awards George has also been invited to attend the World-Renowned AMD show hosted in Germany, attended many Easy Rider road shows, the Orion Festival, where he even met James Hetfield of Metallica, who couldn't get enough of George's work on display, and he has even done the Vegas thing as he has competed in the Artistry In Iron Master Builders Championship.  That one for me was super fun as he is my only New York buddy I have ever road the Vegas strip with!  And just this past September at the 18th Annual Indian Larry Block Party one of the Chaos build Thugnificent was on display. 
What does this all mean?  This man can build em and build em good!  On that subject I need not say any more.
With all that has been said, at the end of the day George keeps himself very grounded which is where he gets my respect.  This industry can be hard, cruel, stacked at times, and can suck the life out of you.  I have seen it all and George just takes it on the chin when needed and just does what he's does best, puts the BS aside and just builds!
I could go on and on about our adventures in Daytona, the shenanigans at the shop, and the countless stories of what it takes to keep a shop alive during such trying times.  There is a reason why Chaos Cycle is the 'Last Man Standing" when it comes to a true full service, custom build, and apparel shop on Long Island.  He gets it and does it right.
Now located in his new supper shop also located in Shirley, Long Island, Chaos Cycle has turned the page and once again taken it to the next level.  What I suggest is that you enjoy the images shared, and the very small slice of what is truly the calm in the total Chaos.  And if your ever on Long Island make it a point to stop into the shop and see how it's all done.  And of course, look for the next killer build, as they never stop coming and they are never ever the same.
Take note from this small slice of Chaos. Be true to yourself and stand for what is important in your life.  And in the end don't be surprised if you end up right in the middle of your own Chaos, and if you do  I'm sure that will be just where you want to be..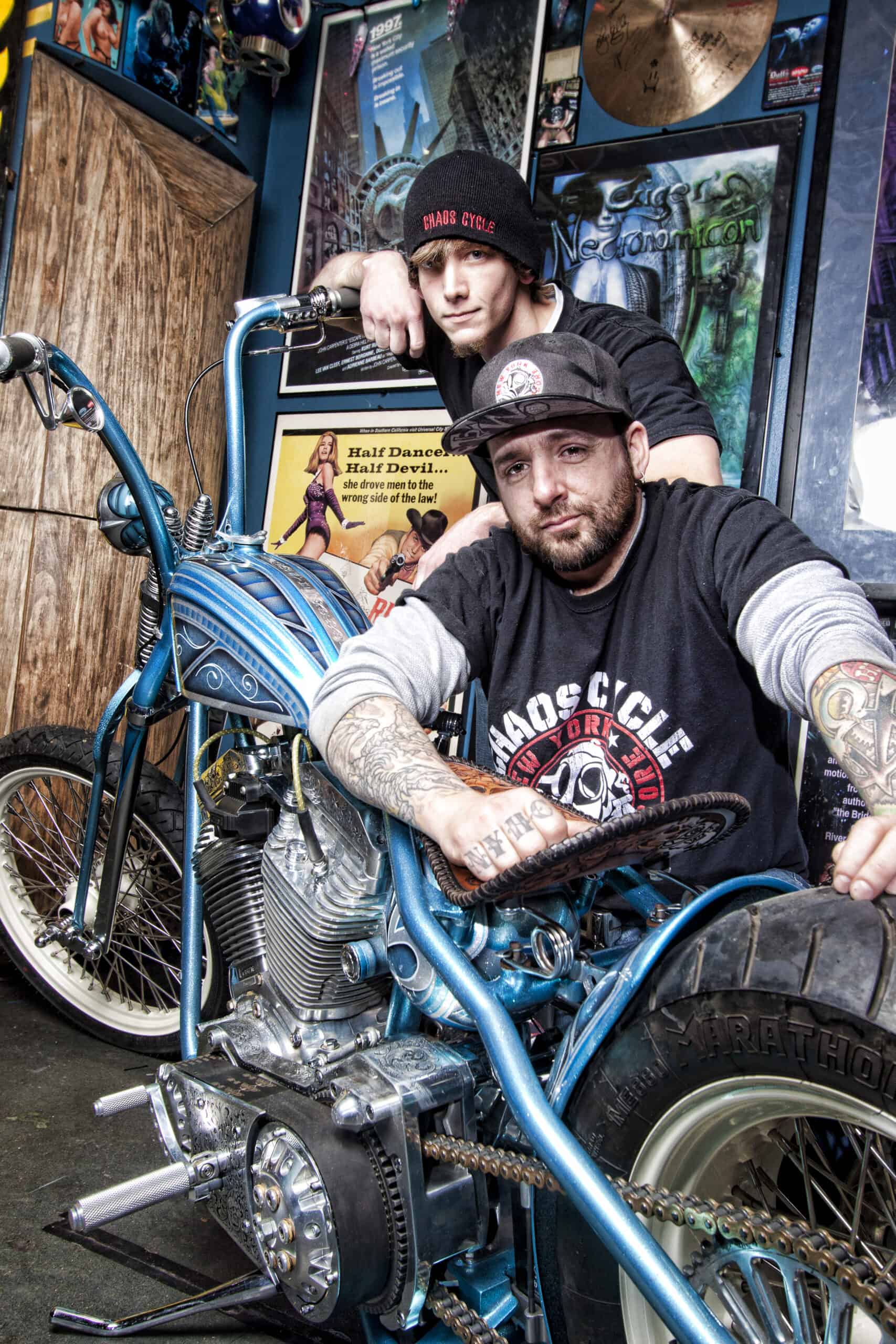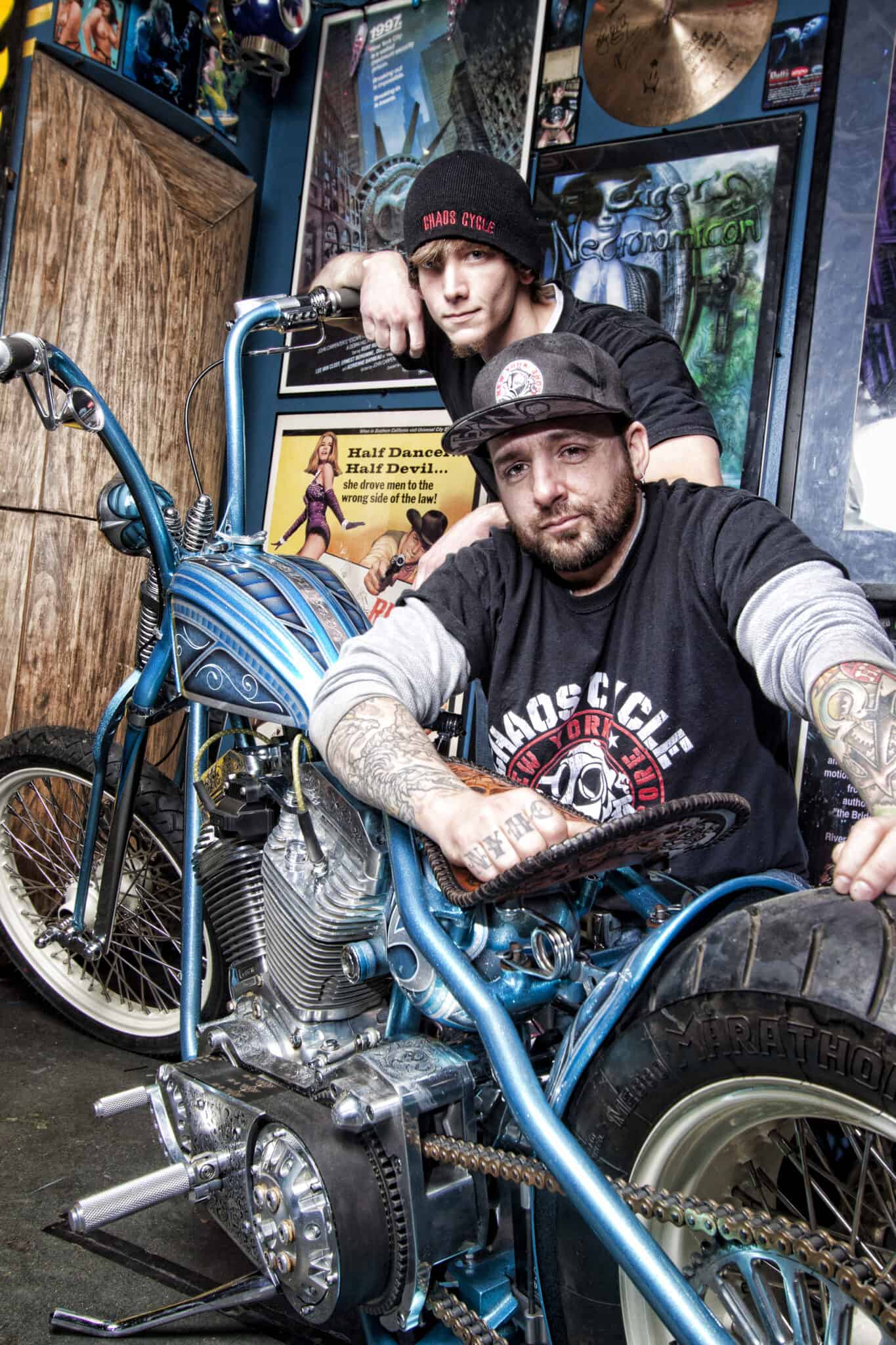 cliff notes and other random shit!