Story: Mac Crudup
Images: Mark V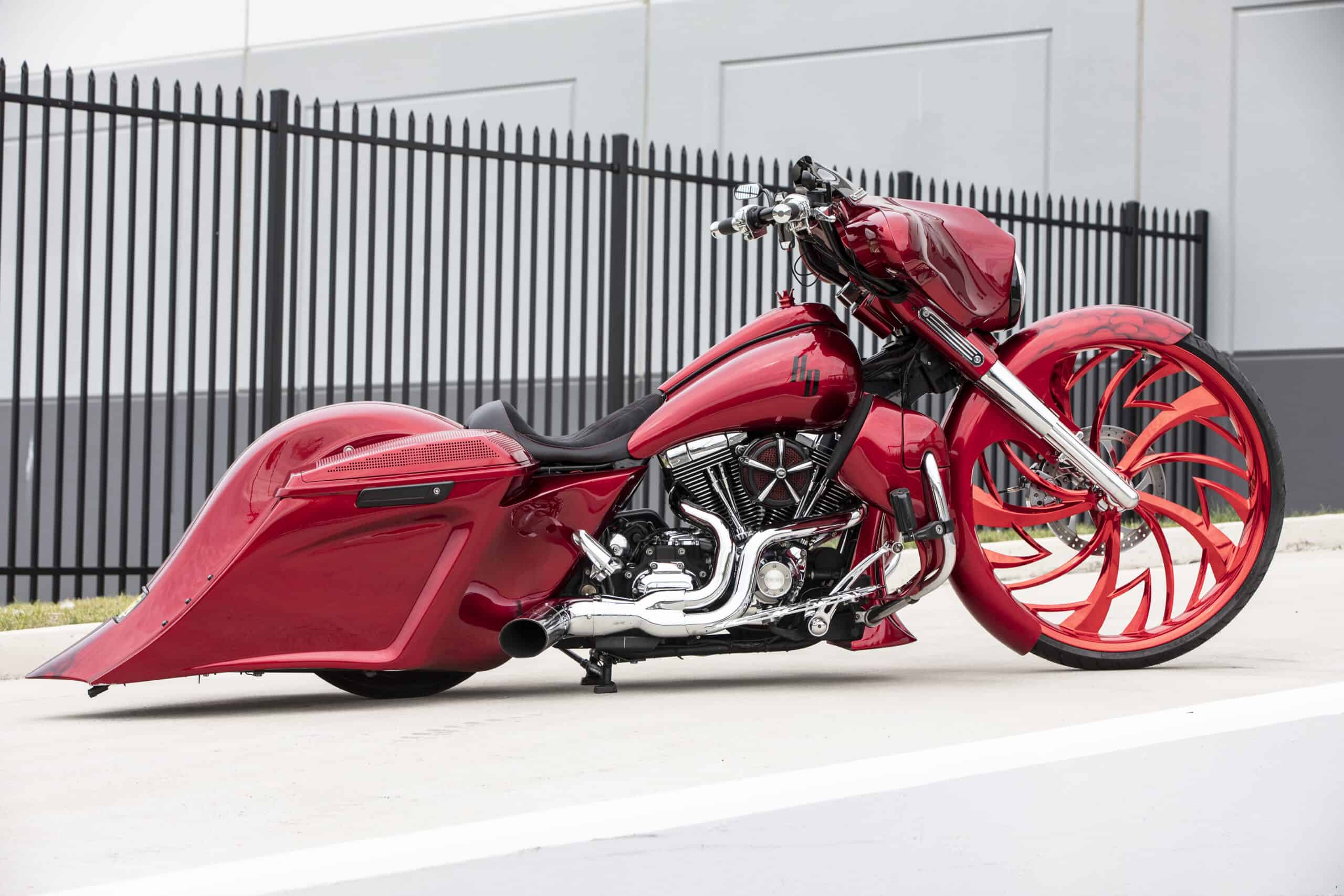 They say it all about timing and being in the right place at the right time.  On this August summer weekend, I went back to my Brooklyn roots to support my brother better know as Meatloaf.  Doing what he does best he reminded me of the many schoolyard parties I went to growing up, but this was a party of a different kind.  This was what I would call a Bagger takeover!  Baggers poured in from NY, NJ, and PA and beyond.  But in this sea of off the hook customs rides and sounds there was one that stuck out maybe just a little more then the rest, and here's its story – RC
My passion for motorcycles started in the late 1990's.  The timing of it was perfect because my father who was a motorcycle dragracer himself was getting out of the game and passing the torch to me.
The very first bike I owned, a Kawasaki ZX600.  On this I bike learned the art of drag racing. I soon mastered and outgrew this motorcycle, quickly upgrading to the Kawasaki ZX1100 Ninja.  A few months later Kawasaki introduced a new bike which was being called the baddest bike on the planet, this was the ZX1200R Ninja, and you knew I had to get one!
That bike was the bike that changed my life as a motorcycle drag racer forever! I raced in the Pro 60-inch wheelbase class and was grateful to be sponsored by Carpenter Race Engines, Big Red Kawasaki, and Maximum MotorSports!
I had the chance to race along side the best riders during that time including Ryan Schnitz, owner of Schnitz Racing, Rickey Gadson, who was at the time racing for Team Green Kawasaki, and North Carolina Johnny Locklear to name a few.  It was definitely an amazing experience hands down! As I grew older my passion for drag racing and riding began to take a different direction.  That direction is where I stand today..
That passion has now turned me in the direction of the world of the Harley Davidson Baggers!  In 2020 I purchased my first Street Glide which you see before you and put it in the good hands of Phatman Customz out of Loganville, GA. 
Here is where all the customization and vision was conceived.  It was through this process I realized what could be done to the Street Glide.  Its everything about how much you can do to these machines that still amazes me.
From the custom paint job and extended bags, to my 30" plus front wheel the skies the limit, and you can go as far and as deep as your pockets allow you. 
There are no rules, and what you build today can quickly become yesterday's news if you're not careful.  It's all bout street creds with these rides, and for now I'm proud to say I ride with respect and never look over my shoulder even though I know the next big thing may be coming.  But for now, they must catch me as I ride proud with my crew better known as Dynasty Baggers.
Bringing it all together is a sound system built to perfection.  Know as one of the best in New Jersey, Perth Amboy is well represented when I ride through, I turn heads, set off your car alarm, and get your girl to tap her foot as she hears the deepest bass and a high end that will break that 40 in your hand.  In this culture you learn your sound must equal your ride. And with that said that why my ride takes the name BULLY… nuff said!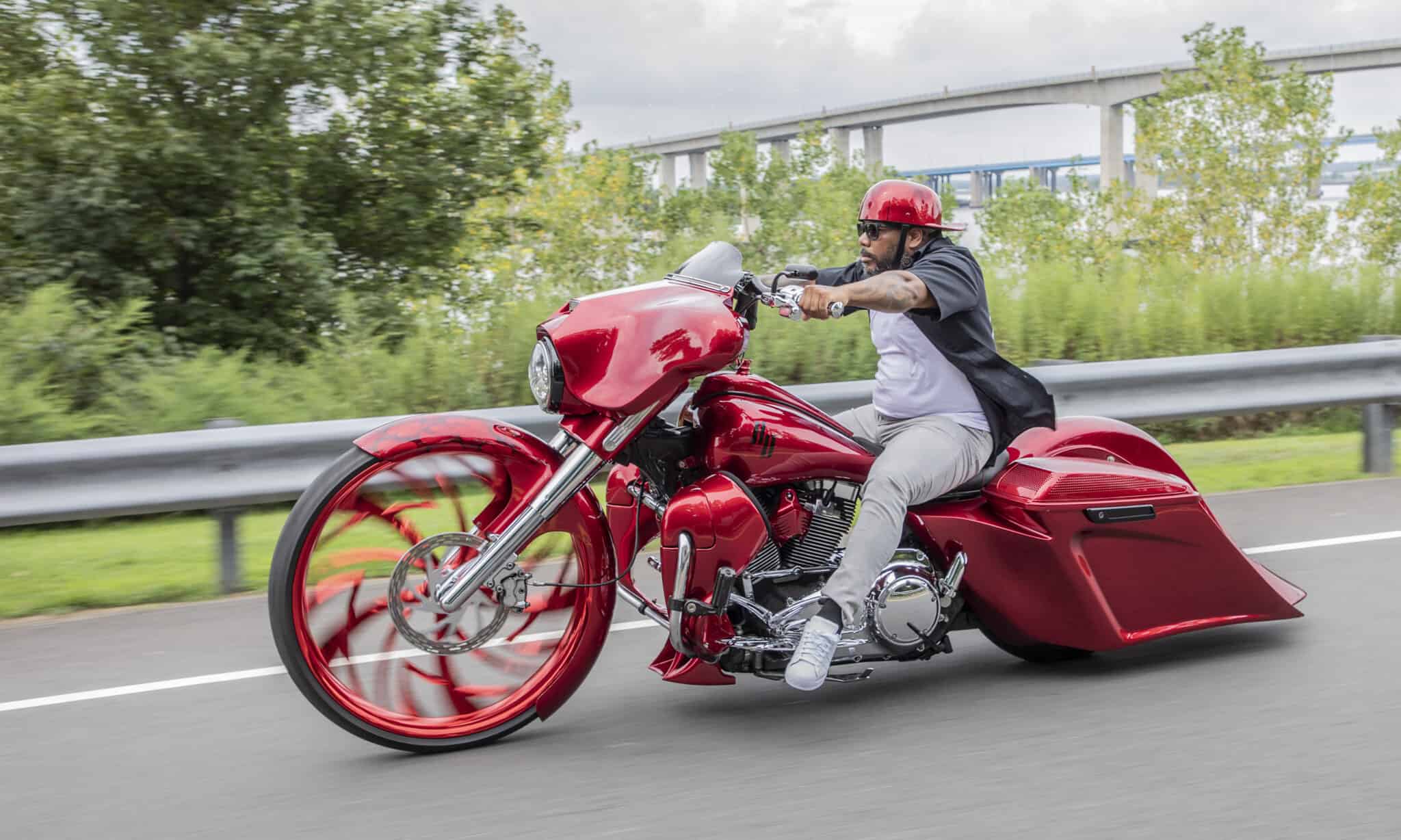 When it's all said done, I will be the first to say I have not mastered this Harley Bagger Culture yet like I once did in my drag racing days.  But what's the rush?  Isn't the takeover half the fun!  Stay tuned…